9 Nights New Zealand – Sydney Discovery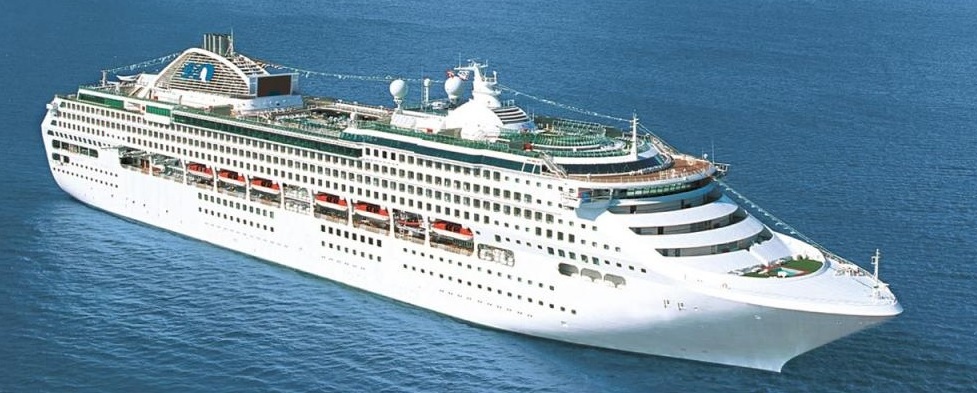 Sun Princess is setting sail on Saturday, 7-December-2018 for 9 nights departing from Auckland and visiting  Tauranga (Rotorua); Napier; Wellington; Akoroa (Christchurch); Port Chalmers (Dunedin); Fjordland;  Sydney.
Cruise Line: Princess Cruises
Ship:
 Sun Princess 
Departs: Auckland
Returns: Sydney
Departure Date: 7 Dec 2018
Duration: 9 nights
Return Date: 16 Dec 2018
Itinerary and Ports
DAY
DATE
PORT OF CALL
ARRIVAL
DEPARTURE
1
Fri 7 Dec 2018
Auckland, New Zealand
6.00pm
Auckland, set on 52 dormant volcanic cones and known as the 'City of Sails', is New Zealand's biggest city and has the largest Polynesian population of any city in the world. Situated on a narrow isthmus, it is one of the few cities in the world to have harbours on two separate bodies of water, the Tasman Sea and the Pacific Ocean. Places to visit in the city include not only the central business district and the inner city park also known as the Domain, but also the picturesque suburb of Ponsonby, with its colonial era homes. Travel to the summit of Mt Victoria with stunning panoramic views of Auckland City, and then visit Westhaven Marina, one of the largest marinas in the Southern Hemisphere. more info
2
Sat 8 Dec 2018
Rotorua (Tauranga), New Zealand
7.00am
6.00pm
Rotorua (Tauranga) is a centre of tourism and a place of extraordinary natural beauty. It is a smallish city on the shores of a lake of the same name, in the crater of an ancient volcano in the Bay of Plenty region of the North Island of New Zealand. The entire area is thermally active, and the smell of sulphur, a 'rotten eggs' smell that is never far, results in the nicknames 'Sulphur City' and 'Rottenrua'. The surrounding geothermal wonderland including 16 beautiful lakes and the lush green of the abundant native flora, soon causes one to get used to the odour.
3
Sun 9 Dec 2018
Napier, New Zealand
11.00am
7.00pm
Napier is a port city in Hawkes Bay on the east coast of the North Island of New Zealand. It is known as the 'Art Deco' capital of the world because following the earthquake which almost levelled the city in 1931 the rapid rebuilding was strongly influenced by Art Deco architecture. The building style of clean simple lines and bas-relief decoration was not only at its height of popularity, it also suited the needs of the city. It is now maintained by the Art Deco Trust. Indeed, those who appreciate discovering the history of cities should take a guided walking tour with the Trust and take the time to explore the Museum and Art Gallery.
4
Mon 10 Dec 2018
Wellington, New Zealand
8.00am
6.00pm
Wellington, New Zealand's capital city, is situated on the SW tip of the North Island, and is set on the edge of a stunning harbour surrounded by rolling hills. As the political centre of New Zealand, it houses Parliamentary buildings as well as the bulk of foreign diplomatic missions. However, it is also renowned for its cafe-culture, as there are more cafes per capita than in New York City, and they rival the world's top culinary destinations for flavour and variety. The city's world-class film industry attracts many visitors who are taken by expert tour operators to locations of several famous movies. Not surprisingly, the city is affectionately called Wellywood.
5
Tue 11 Dec 2018
Akaroa, New Zealand
8.00am
6.00pm
Just 85 kilometres from the city of Christchurch, New Zealand, is the quaint and beautiful French village of Akaroa, nestled in the heart of an ancient volcano. Explore the village with its colonial architecture, the quaint shops all sign-posted with French names, craft stores, and cafes where beautiful gardens invite visitors to relax and enjoy the delightful refreshments. For some fun in the sun visit French Bay, or find a secluded beach of your own in one of the neighbouring bays. Then there's the highly recommended Pohatu Penguin Habitat that provides a great insight into the fantastic conservation work that is being done here.
6
Wed 12 Dec 2018
Dunedin, New Zealand
8.00am
6.00pm
Dunedin is the principal city of the Otago Region of New Zealand. It was founded in 1848 by Scottish migrants, and today the city still contains many Scottish relics, including a statue of the Scottish Bard Robbie Burns. Fine examples of working heritage include the Speight's Brewery, the Gasworks Museum and the very popular Taieri Gorge Railway. Then there are the standout Victorian and Edwardian buildings like First Church and Dunedin Railway Station, as well as the stately homes such as Larnach Castle and Olveston. Dunedin, or the Quirky Capital – named after its quirky annual events – is packed with historic architecture, cafes, bars, art galleries and New Zealand designer fashion.
7
Thu 13 Dec 2018
Fjordland Nat Park, New Zealand
8.00am
5.00pm
Fjordland National Park occupies the SW corner of the south island of New Zealand, and is the largest of 14 national parks as well as a major part of the Te Wahipounamu World Heritage site. It is a region of waterfalls and misty virgin forests, snow-clad mountains and towering granite peaks, crystal clear lakes, rivers and remote fjords. His, together with two off-shore ice carved islands, makes it one of the most dramatic and beautiful places in New Zealand.
8
Fri 14 Dec 2018
At Sea
9
Sat 15 Dec 2018
At Sea
10
Sun 16 Dec 2018
Sydney, Australia
7.00am
Cruise ships berthed at Sydney's Overseas Passenger Terminal (OPT) access sweeping views of the harbour, Opera House, CBD, Circular Quay ferry terminal, and Sydney Harbour Bridge – all within a few minutes' walk. The White Bay Cruise Terminal for mid-sized vessels that can pass under the Bridge docks two cruise ships. White Bay is 30 minutes' drive by taxi or shuttle bus from the CBD and Central Station, or take a ferry from Circular Quay (am) or Darling Harbour (pm) on cruise days. Long term car parking is not too far away from each terminal. During the crowded summer season cruise ships occasionally tender passengers from Athol Buoy and Point Piper Buoy. QM2 has docked at Garden Island Naval Base
Sun Princess – along with its sister ships Dawn and Sea – has more than 400 balcony staterooms, so you can wake up to your own exclusive vista. Take a dip in one of three spacious pools or spend your evening at one of the show lounges with unique performances each night. Dining options are also plentiful, including two formal dining rooms, the Sterling Steakhouse and the 24-hour Horizon Court. And don't miss the Lotus Spa for some pampering.
Cruise Highlight Destinations
Sydney, Australia
As one of the oldest settlements in Australia as well as one of the world's top travel destinations, Sydney offers Aussie hospitality combined with spectacular attractions — from its dramatic harbour and cosmopolitan city center, to its protected coves, miles of beautiful beaches, and the spectacular Blue Mountains.
Auckland 
Straddling a narrow isthmus created by 60 different volcanoes, New Zealand's former capital boasts scenic beauty, historical interest and a cosmopolitan collection of shops, restaurants, museums, galleries and gardens. Rangitoto, Auckland's largest and youngest volcano, sits in majestic splendor just offshore. Mt. Eden and One Tree Hill, once home to Maori earthworks, overlook the city. One of New Zealand's fine wine districts lies to the north of Auckland.Auckland served as New Zealand's capital from 1841 until 1865, when the seat of government moved to Wellington.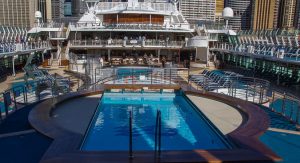 Napier
Napier and Hawke's Bay have become New Zealand's premier lifestyle getaways. Located on the North Island's eastern coast, New Zealand's oldest wine-growing region boasts a superb Mediterranean climate and golden sand beaches. In recent years, Hawke's Bay has become a leading producer of fine olive oils and artisanal cheeses. Wildlife lovers and birders will flock to Cape Kidnappers in Southern Hawke Bay: the Cape is home to the largest mainland gannet colony in the world.In 1931, a 7.8 magnitude earthquake leveled Napier. The town rebuilt itself, and today Napier is hailed as the "Art Deco City" for its superb collection of Deco, Spanish Mission and Classical Revival buildings.
Wellington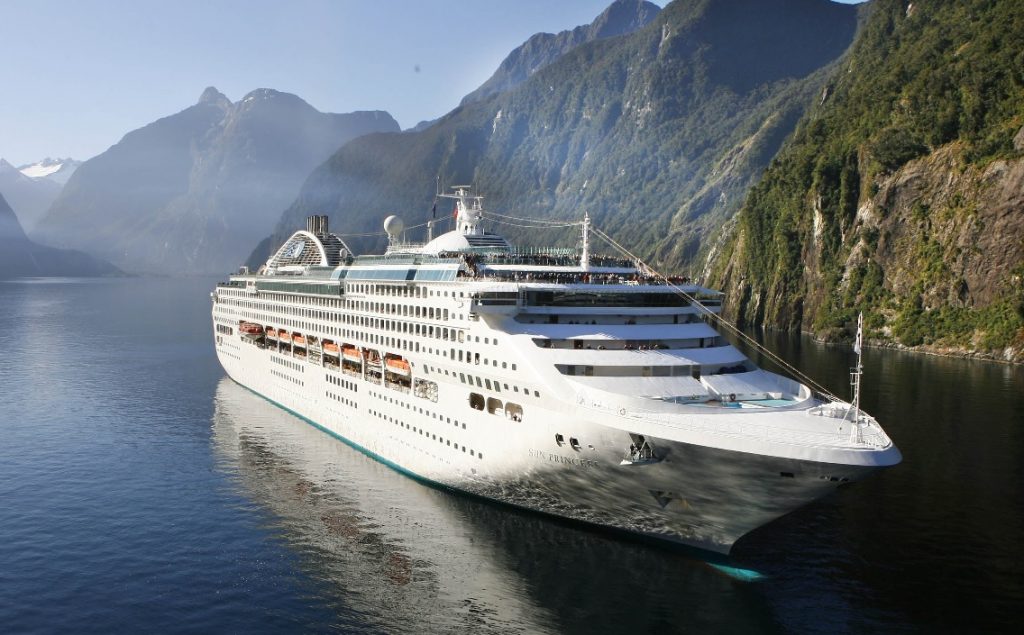 New Zealand's capital offers stunning views of forested peninsulas, dramatic cliff-side homes and fine Victorian buildings. Settled in 1840 by the London-based New Zealand Company, "wonderful, windy Wellington" is frequently buffeted by bracing winds funnelling through Cook Strait. The sophisticated metropolis boasts museums, winding streets and even a cable car. No wonder many travelers compare it to San Francisco.Despite its steep hills, the city can be easily explored on foot. Kelburn Cable Car, stairways and footpaths climb the slopes from the city center.