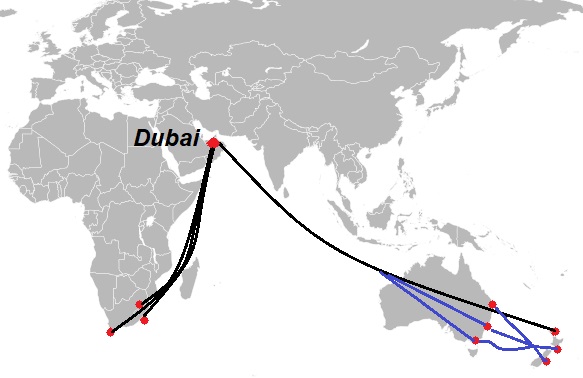 FROM: Johannesburg / Durban / Cape Town
via Dubai to Auckland / Wellington / Christchurch
 
Subject to Availability & until sold out. Call or message us your travel dates NOW!
Stay up to date on airfares to South Africa and subscribe to our e-newsletter below.

Pay with Q-card for 12 months interest free!
All fares subject to availability at time of booking and issuing of ticket.
Valid for sales & ticketing now until 12 April 2018 
Valid for passengers departing from South Africa only
Departures Economy:  Now  – 10 Dec 18 & 1 Feb – 30 Mar 19 
Children & Infant discounts apply
Date changes permitted, note standard penalty & re-issue fees apply.
Request your quote NOW