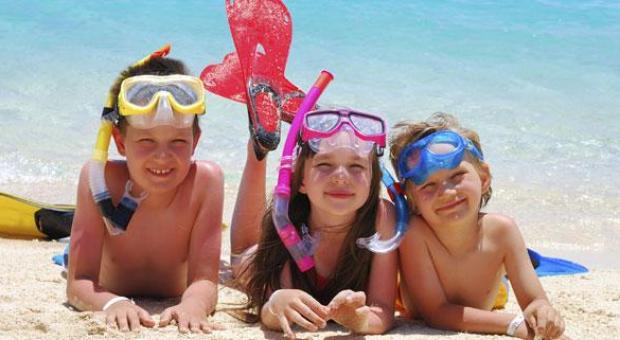 Fiji Family Holidays
Family holidays in Fiji are ones that are never forgotten. With a huge selection of activities for children of all ages available, parents are encouraged to unplug them from the chaos of everyday life and reconnect them to a relaxing holiday, allowing them to be free and independent.
Fiji boasts with Resorts that have some of the best Kids Club's around catering from tots to teens. They allow parents to unwind, relax and do activities of their choice. While the children engage in activities like cooking classes, arts and crafts or fish-feeding.
Parents can be assured that their children will be looked after and supervised by some of the friendliest people in Fiji, providing them with an authentic cultural Fiji experience. The kids Club teams are an energetic and enthusiastic bunch of people, who have an undeniable love for children and an extraordinary ability to entertain young ones. Fijian's welcome your family into their culture and will take great care of you and your loved ones. Through the Kids Clubs Programme, local schools visits can also be arranged, allowing your kids to experience the education system in another country, and it is bound to be an eye opener.
Family activities are easily organised and catered to your needs and abilities. Kids love snorkelling and can be taken to the safest areas to see their fish friends. Bike rides can also be organised, and most resorts provide free non-motorised water-sports, creating endless options of activities. Educational activities such as turtle breeding programmes can also be explained, leaving your child with a bank of knowledge and more understanding of nature and the environment they are in.
A Family holiday in Fiji is flexible and can be adapted to the needs of your family.
Why not explore and experience Fiji on your next family vacation?